EXPERIENCE A REAL WORKING FARM SHOP & RESTAURANT
BEST NATIONAL LARGE FARM SHOP OF THE YEAR 2023!
We make a huge amount of the products that stock our shop on site
The farm shop is packed with an abundance of homemade and seasonal products – Strawberry Fields has it all! Where would you find such an extensive selection of home produced goods?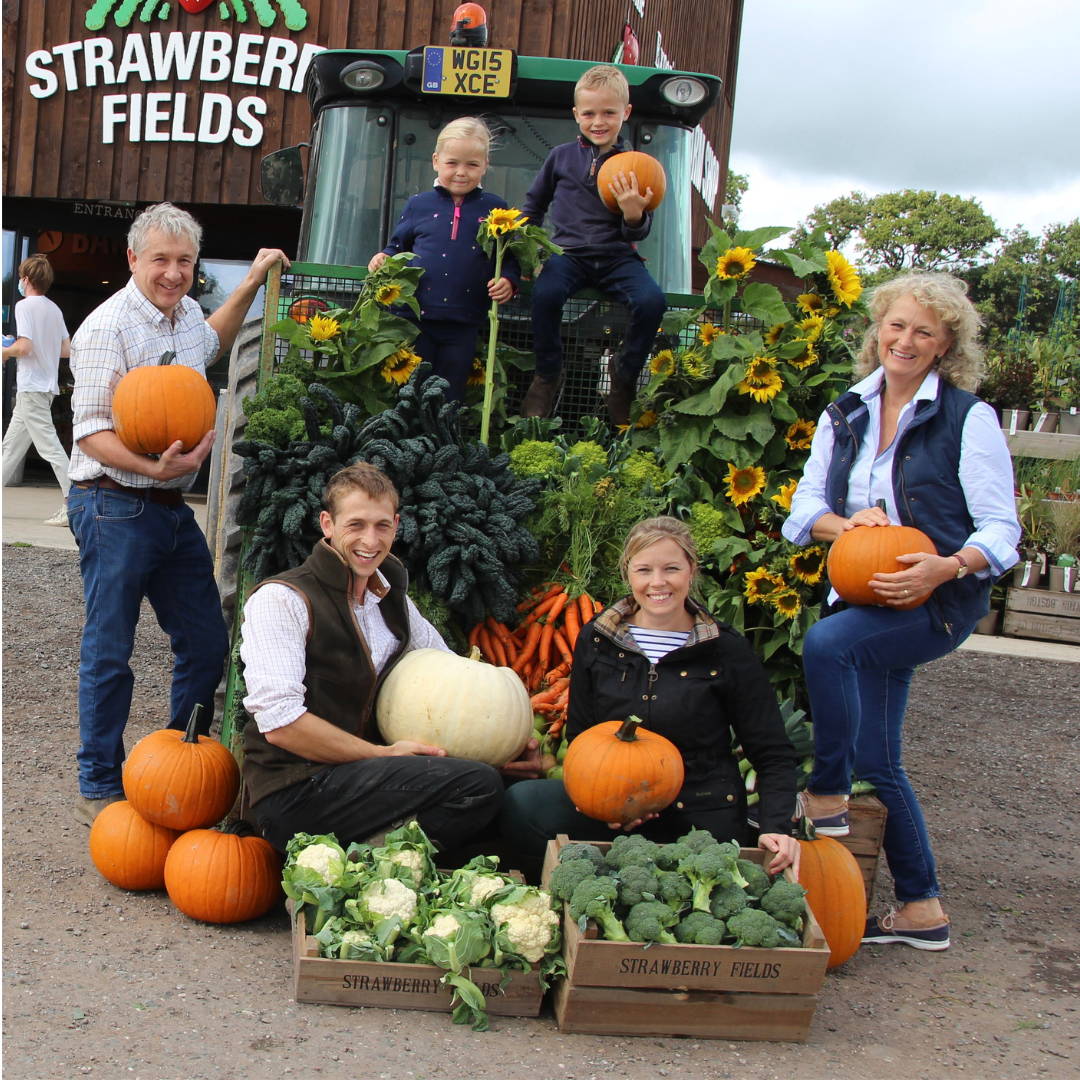 Every day we harvest our fresh homegrown seasonal fruit and vegetables to stock the shop and use in the restaurant – vegetables are very often still dripping from the fields and a squeaky cabbage is what we are all about! The freshness (which results in taste) can therefore be guaranteed!
Browse our range of the freshest vegetables hand-picked daily from our fields.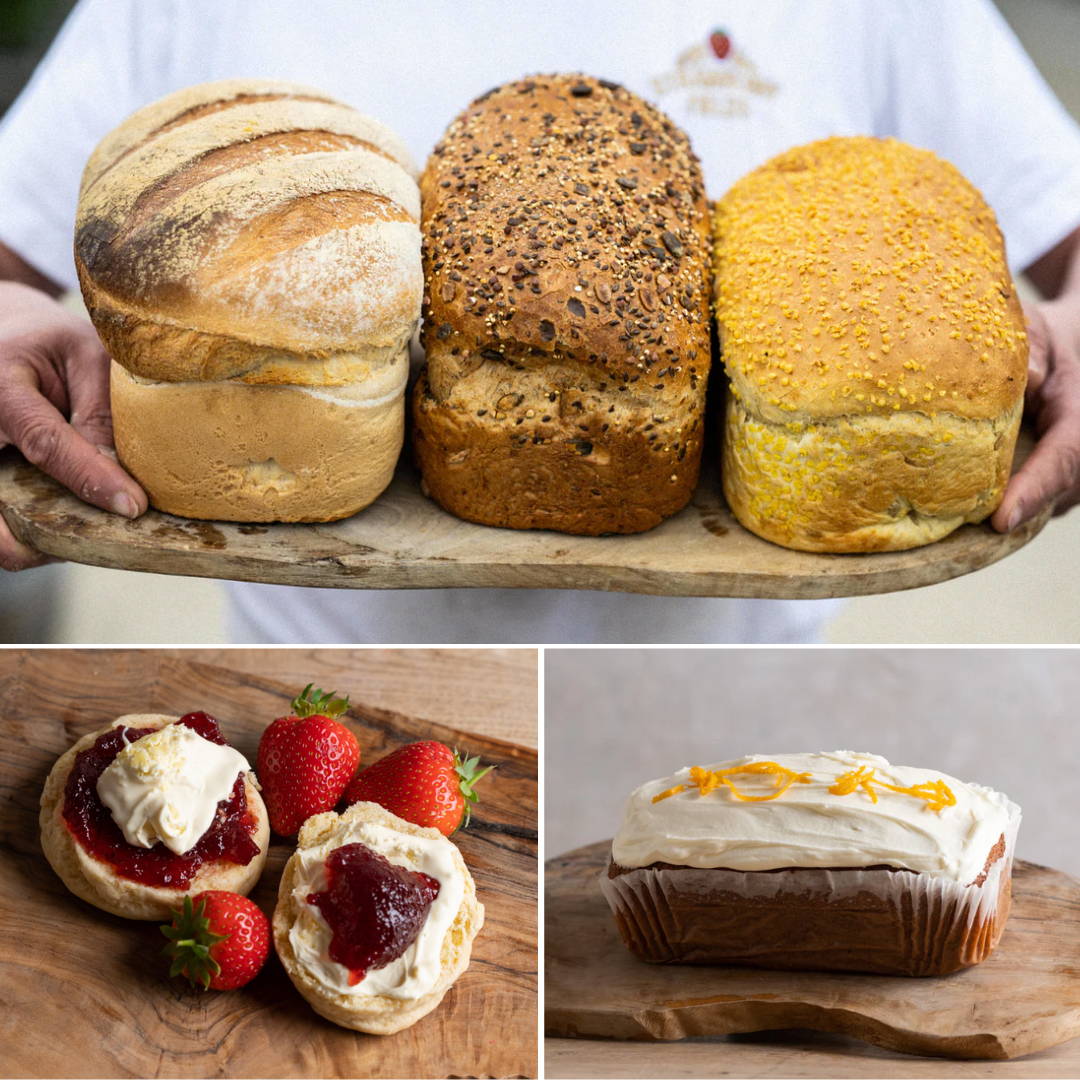 Together with the bakery are the pasty makers! 7 days a week fresh pasties are made in the upfront bakery which can be taken away hot or ordered as a meal in the restaurant. They are made with our own Ruby Red beef skirt and homemade short crust pastry.
A recipe passed down from generation to generation...
Farming with passion for over 30 years!
The family farm is devoted to providing quality produce, just as it did for the original barrow over 30 years ago. We make or grow as much of our own produce here on-site as possible.
These products are then used in the restaurant, to stock the farm shop, bakery, deli, butchery, jam room and right through to our ice cream and desserts. Our passion is to stay true to our roots, listen to our customers and continue to produce, grow and bake niche, tasty and fresh produce.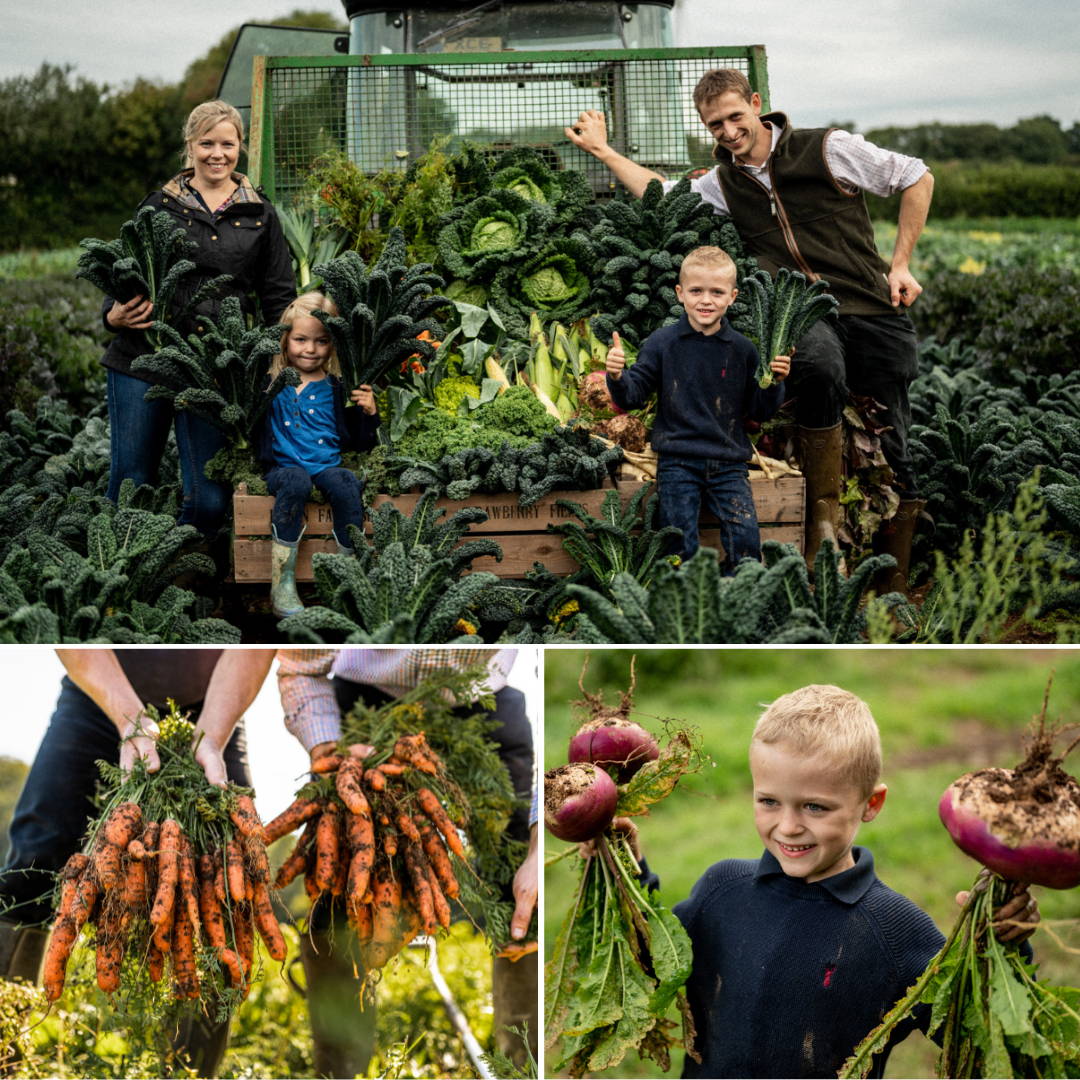 The bakery takes centre stage in the shop and is all up front and happening in front of your eyes.
The smell of freshly baked bread fills the farm shop every morning - a true reminder of the quality and freshness of our extensive range of artisan bakery products made 7 days a week.
Choose from white, wholemeal, granary, donker, corn, spelt and our very own gluten free bread! Alongside the bread there are a wonderful array of saffron cakes and buns, cheese, fruit and plain scones, teacakes, rock cakes, quiches and pies.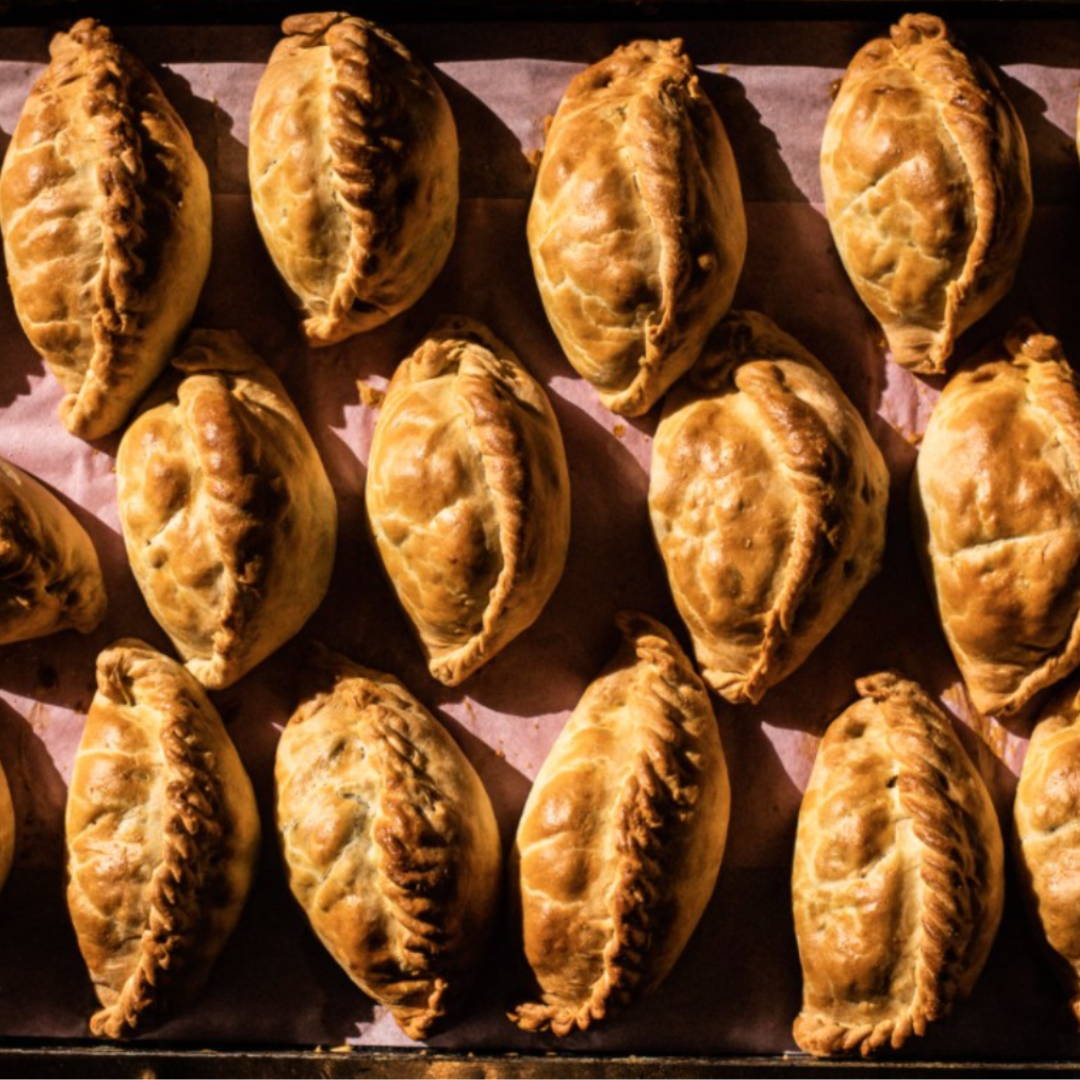 Our home-reared Ruby Red beef is used to make delicious steak pies, cottage pies and not forgetting our famous homemade pasties!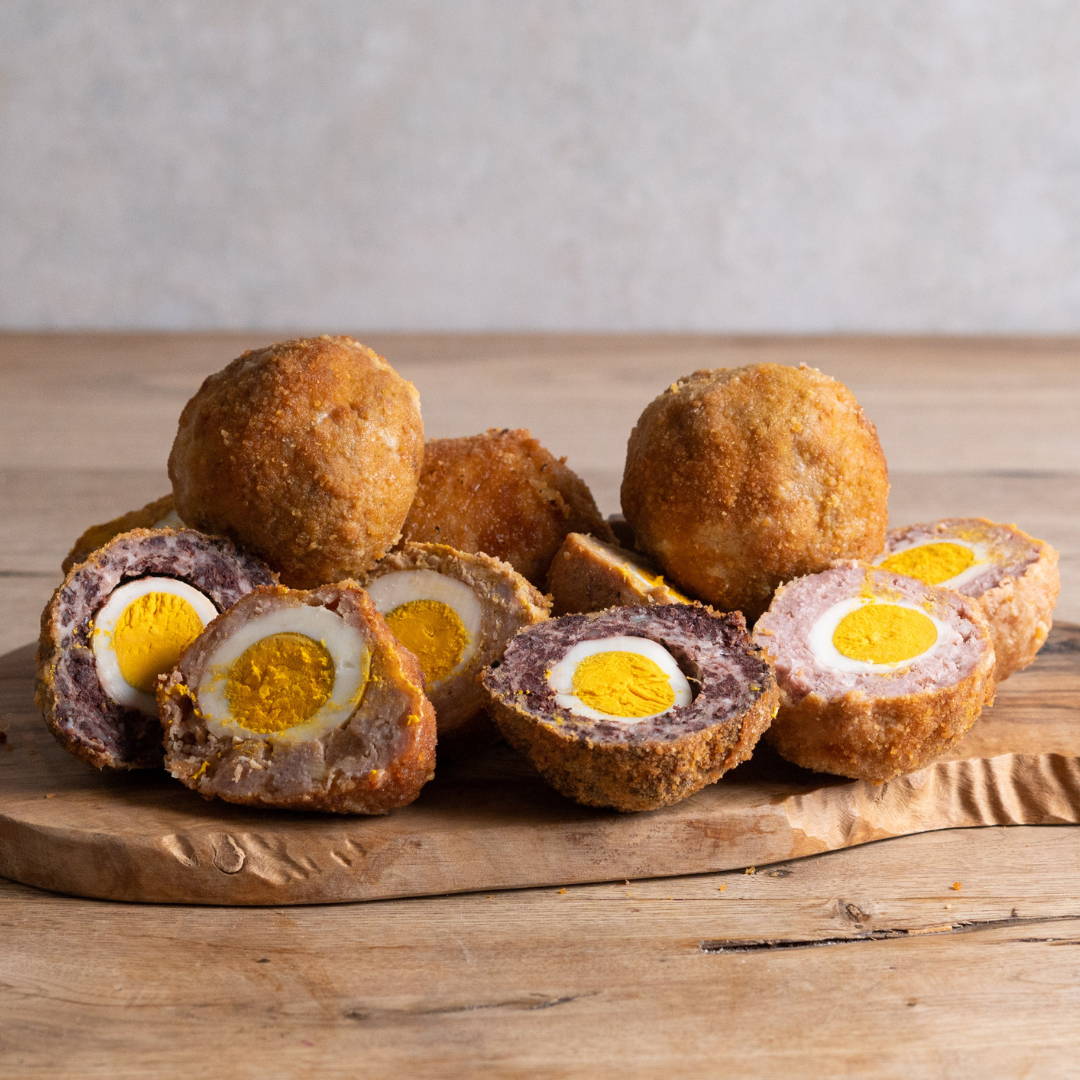 The butchery is stocked with our home-reared lamb, beef and local meats. Delicately handled and cut, our meats can be bought in store or can be delivered from our traditional butchery straight to your door.
Our team of professional butchers live and breathe their passion for butchery and are experts when it comes to knowing which cut of meat is best for your cooking.
The deli counter is packed with homemade quiches using our own free-range eggs, cooked meats, homemade desserts, salads and a wide variety of West country cheeses & olives.
Our wide variety of homemade quiches are a firm favourite here at Strawberry Fields alongside our scotch eggs using our own free to range eggs.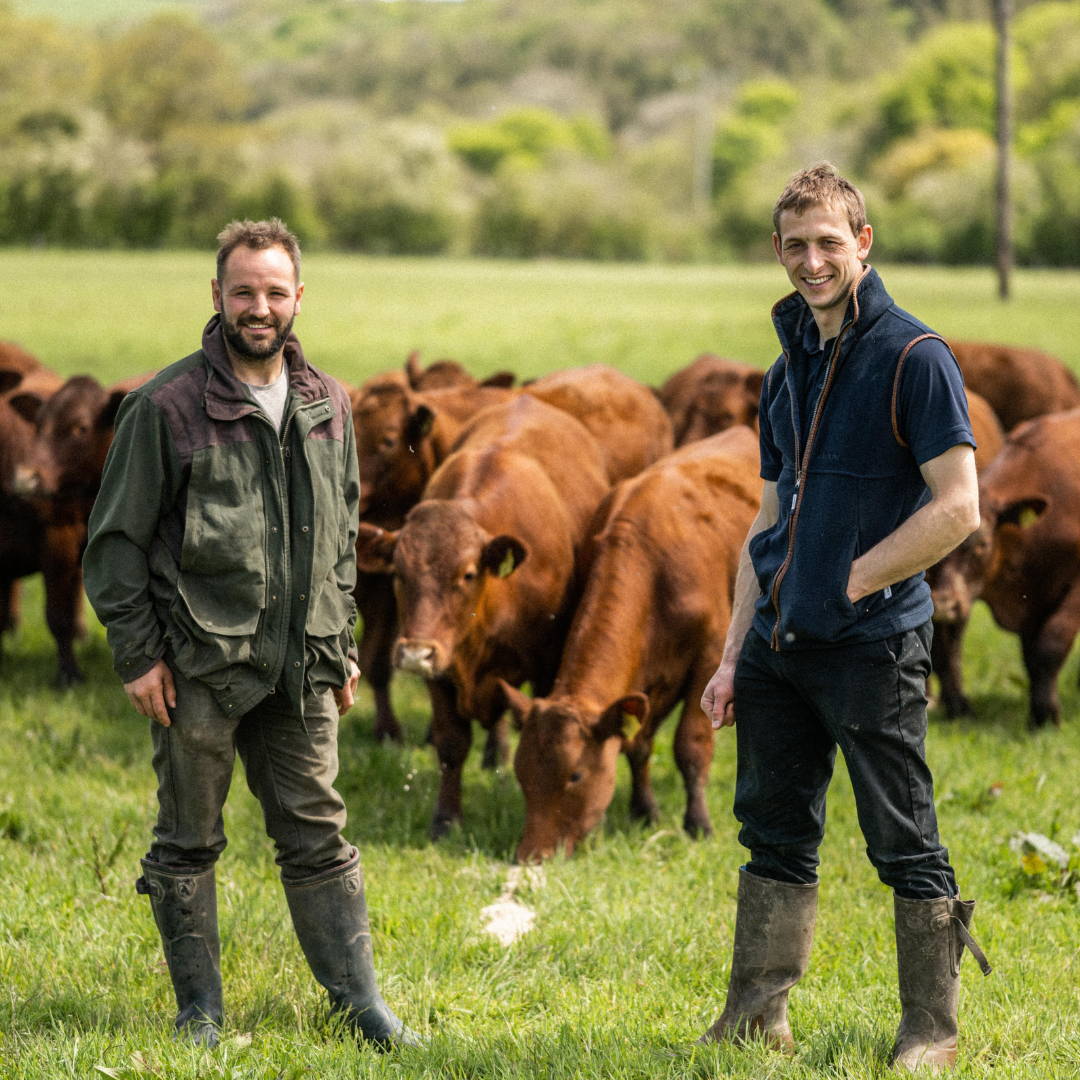 FROM THE FIELDS AND TO THE POT!
Our jams and chutneys are produced in front of your eyes in our open jam room, made with our own homegrown ingredients for the best possible taste.
We make everything from; strawberry jam, raspberry jam, apricot jam, rhubarb and raspberry jam, marmalade, lemon curd to pineapple & onion chutney, piccalilli and runner bean chutney.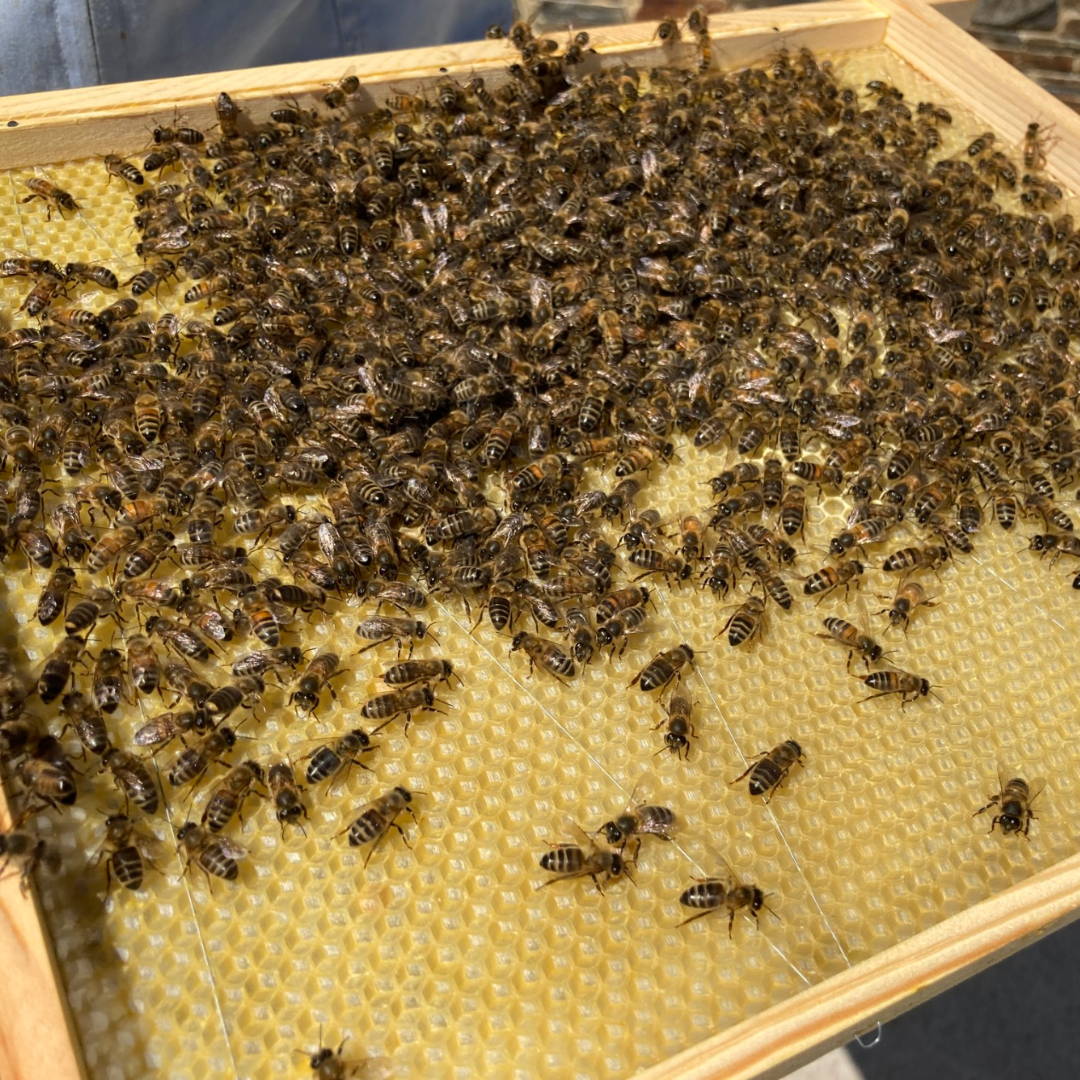 Here on our farm, we raise Ruby Red cattle and lamb. Animal welfare is at the heart of everything we do, so rest assured our sheep and cattle are well cared for.
All our farm livestock is traceable, safe & farmed with care. Values are at the heart of what we do, that's why we are Red Tractor Certified.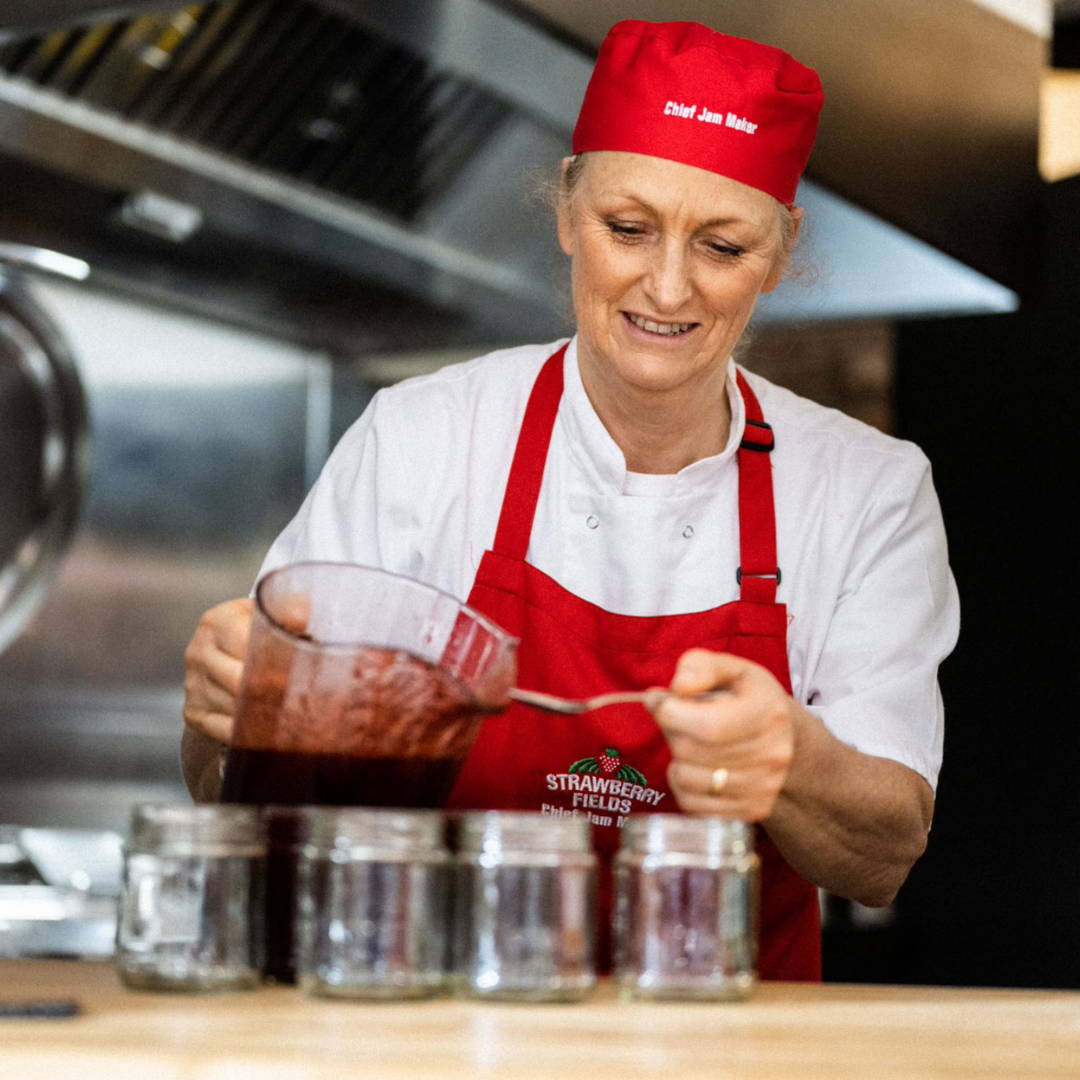 Have your seen our honey bee hive?
Ever wondered how we get our strawberries to all have the perfect shape?
Don't thank us - thank the bees!
Our bees are busy from April onwards pollinating our famous Lifton strawberries to give them the perfect shape, while also collecting nectar from our farm to make you the finest honey!
Have you seen our observation hive in the farm shop?
Take a look at the real bees busy at work - not to be missed!