restaurant AND COFFEE LOUNGE
UPDATE – 10TH APRIL 2021
With outdoor eating the new norm for the next few weeks come and visit us at Strawberry Fields for breakfast, lunch or a cheeky Friday night takeaway.
Our Takeaway Kitchen (located by the farm shop entrance) is open from 8am, 7 days a week and closes at 5pm (8pm on a Friday and 4pm on a Sunday). With a range of our favourites on offer we have something for everyone.
Fancy a picnic instead? Then pop into the farm shop to select your home-made goodies before you venture out into our picturesque garden complete with a children's play area. Alternatively eat at one of our picnic benches alongside young farmer Thomas's baby lambs.
We will be opening our restaurant space and main kitchen on May 17th (government announcements permitting!) and are so looking forward to welcoming you all back inside and out. We will be shortly opening up our restaurant booking system online so you can guarantee your table whether it be for breakfast, lunch or one of our long awaited afternoon teas.
Thank you to everyone for your continued support, stay safe and see you all very soon.


The Strawberry Fields Team x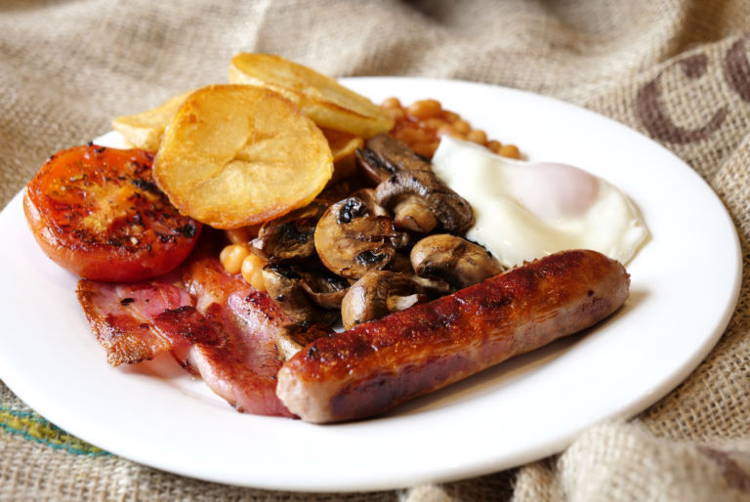 DRIPPING FROM THE FIELDS, SQUEAKY FRESH AND SEASONAL FOR SURE THIS IS WHAT FRUIT AND VEGETABLES ARE AT STRAWBERRY FIELDS.OUR WELCOMING 200-SEATER BARN STYLE RESTAURANT HAS A REAL BUZZ or why not visit our brand new coffee shop?
Happy customers, friendly staff and the tantalizing aromas of freshly baked bread, hot pies and roasting meat that you would expect to find in a traditional country kitchen are never far away. The restaurant has a warm atmosphere and with high quality customer service you will be guaranteed a smile from the restaurant staff, who will never fail to do their very best to meet individual needs.
With a daily specials menu to choose from to include a roast, homemade pies and bakes, fresh fish and a selection of quiches you will never be short of options. Not forgetting our famous hearty breakfasts cooked using our own free range eggs, homemade pork sausages and Cornish bacon which are available throughout the day! We also have a great selection of homemade cakes, as well as the much loved cream tea using homemade strawberry jam and Cornish clotted cream. Our restaurant is fully licensed, so you can enjoy a glass of wine, Westcountry cider or ale with your meal. For something a little softer, try our homemade apple juice, Cornish teas or freshly ground coffee in a frothy cappuccino.
We do not allow dogs inside the restaurant however we do provide water outside on request and have plenty of outside seating where dogs are more than welcome.