Specials at Strawberry Fields
The restaurant has a wide selection of specials everyday although our famous favourites are always available!
Our daily specials menu changes day to day, if you would like to know today's specials, please call us on 01566 784605 for details.
Browse our full menus, from breakfast, lunch, children's menu, to our Vegan and Gluten free menus.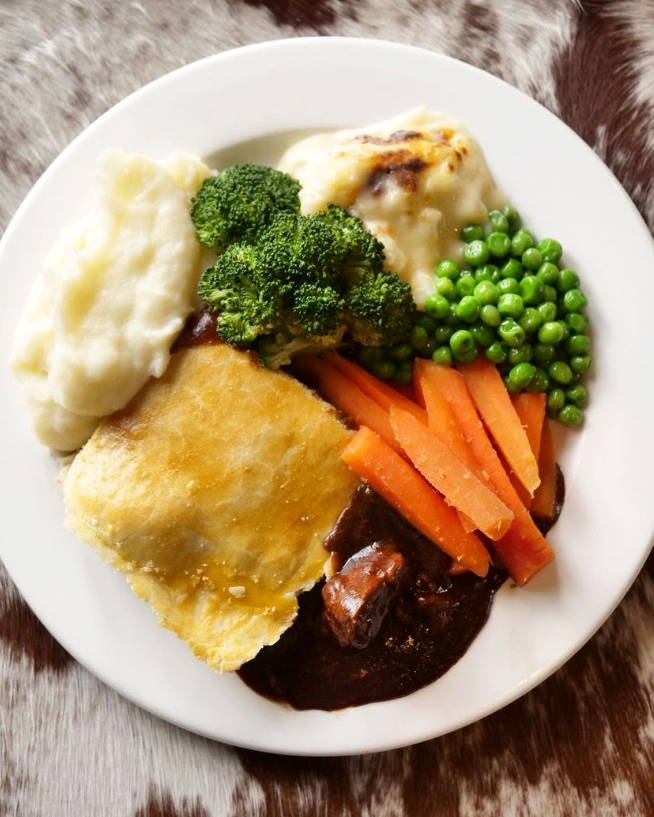 We always offer a succulent roast meal. This can be anything from traditional roast beef to tender roast duck legs. The meat varies from day to day. Other meals always available are homemade cottage pie and steak pies. If you would like to know today's specials, please call 01566 784605 for details.
Choose a tasty meal from the charcoal grill or why or sample the catch of the day – fresh fish sourced from Port Isaac? Every meal is homemade and we use the highest quality ingredients to give you the highest quality result! Where possible meals are made with our own fresh ingredients sourced from the farm to give that ultimate farmhouse kitchen flavour.
We also can cater for most dietary requirements, food allergens and intolerances - please speak to a member of staff if you have any specific requirements or allergens. please be advised that food prepared here may contain one or more of the 14 allergens.