Join us here at Strawberry Fields for pick your own!
Here at Strawberry Fields Lifton, we grow a huge range of pick your own crops throughout the year for happy pickers to come and pick! From seasonal flowers, The Strawberry Experience to pumpkin picking at Pumpkin Fest - there is an event for everyone!
7th & 8th, 14th & 15th, 21st - 29th October
We have plenty of family fun planned for Pumpkin Fest, from pumpkin picking in our 12 acre patch, Magic Martin entertaining all day every day, maize maze and much, much more!
Come and pick a selection of our delicious sweetcorn grown right here at Strawberry Fields! Ready Summer 2023.
The Strawberry Experience

The ultimate summer activity to enjoy with friends and family in the open air! We have plenty of family fun from strawberry picking, a golden strawberry hunt to our 'Farm Barn' complete with farm animals, sand pit, hay mountain, mini games, and much, much more! Arriving late Spring 2024!
Returning for 2024 pick your own tulips!
We will be planting thousands of Dutch tulips, so there will be a rainbow of colours and varieties to choose from.
It's the perfect spring activity and suitable for all ages!
Our 2023 Daffodil season has come to the end. We will be back with pick your own daffodils Spring 2024.
During our 2024 season, you can expect an even more wholesome daffodil-picking experience. We'll be cultivating a wider variety of daffodil varieties, each with its unique charm, colour, and fragrance.
Packed full of different varieties, colours and heights our patch is sure not to disappoint. Make sure to take advantage of the numerous photo opportunities including the Beetle car, selfie frame and the bench swing! Returning back for 2024!
Pick Your Own Wild Flowers
Our wild flower field is blooming with a colourful array of wild flowers ready for happy pickers!
What better way to brighten up your day or for a special someone with these gorgeous flowers.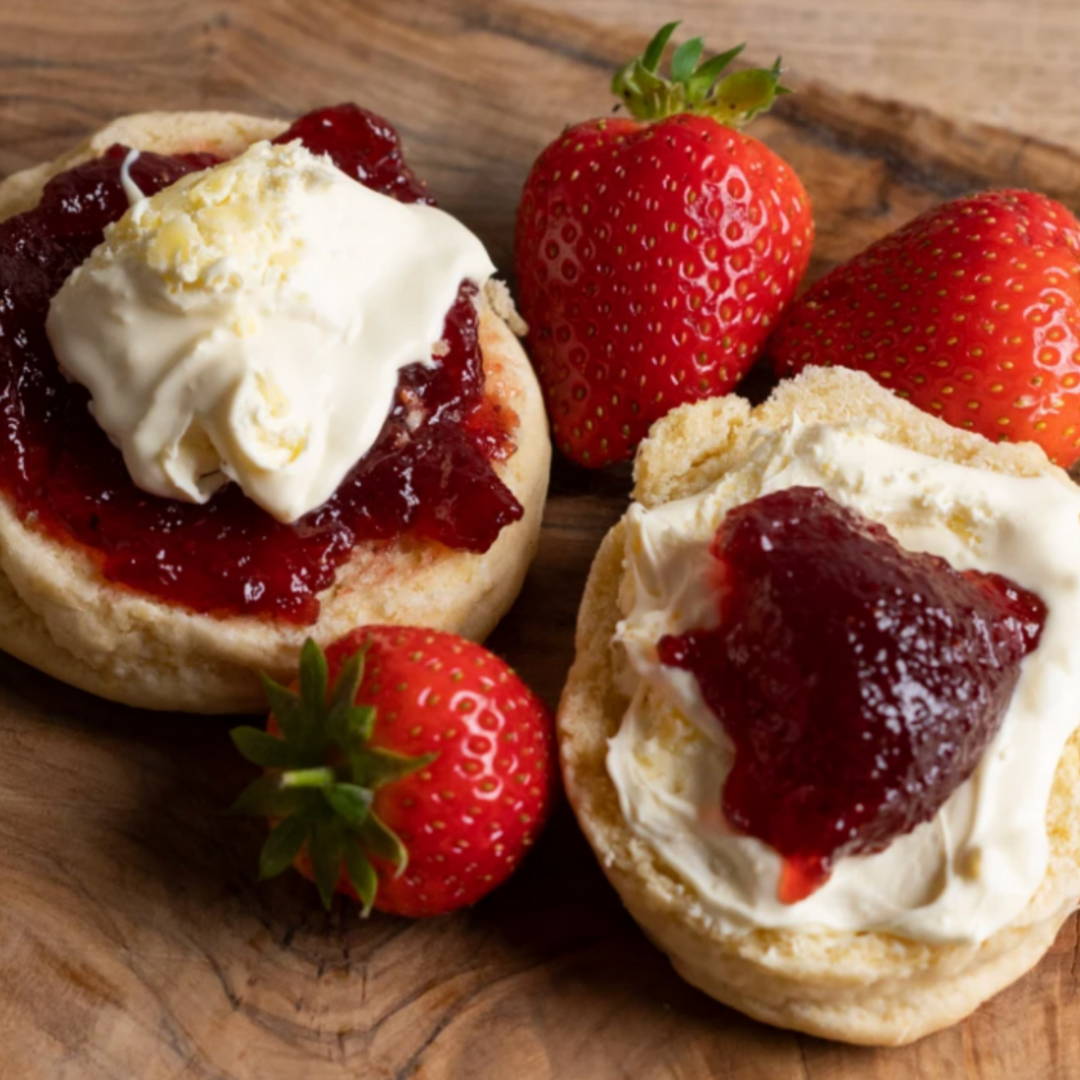 Add to your day out with our cream tea bundle! Perfect for a picnic and made using our own homemade strawberry jam, freshly baked homemade scones, handpicked Lifton strawberries and Roddas clotted cream.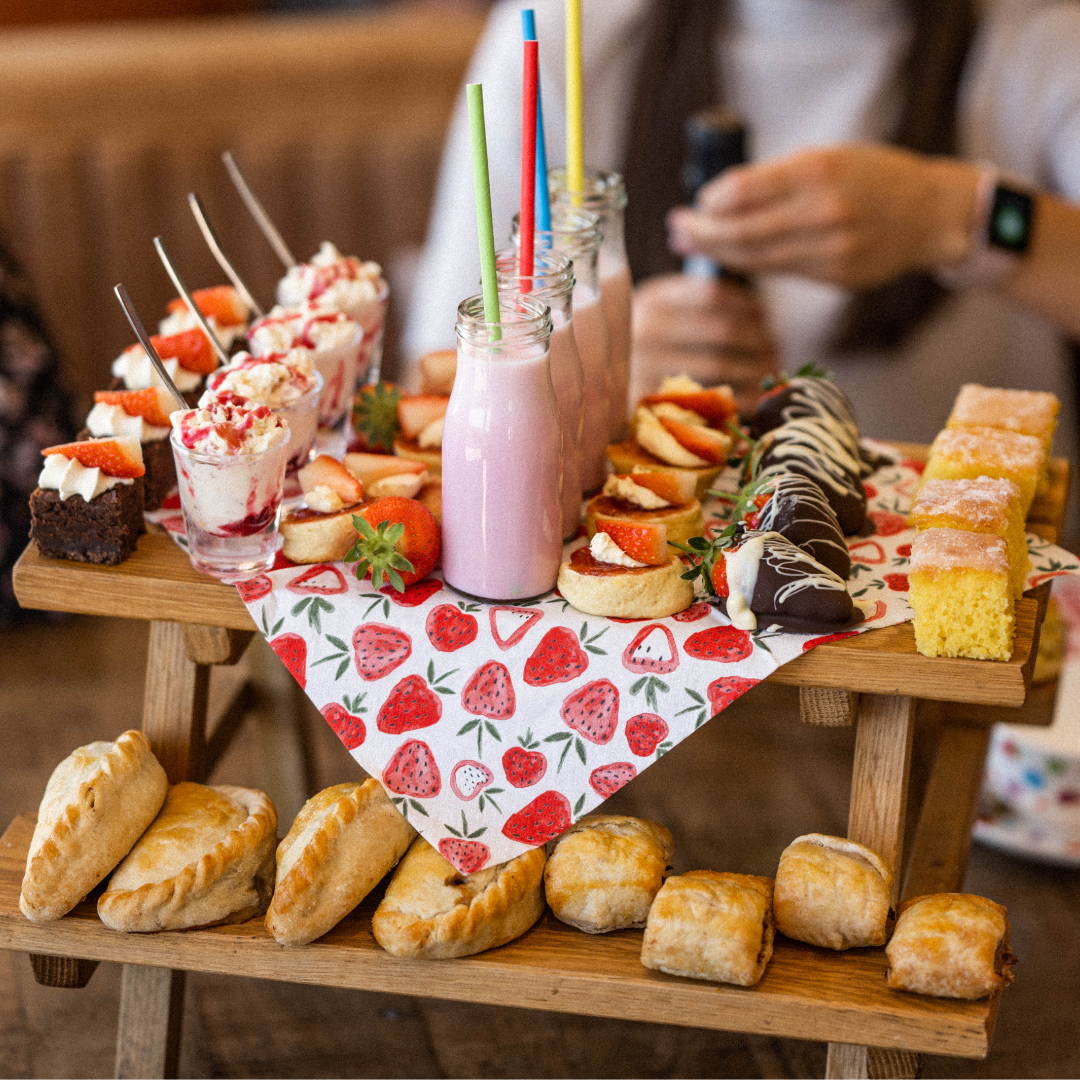 Our very own afternoon picnic menu is a truly unique experience... Come and enjoy a range of our homemade delights served on real oak picnic benches.
What our customers are saying...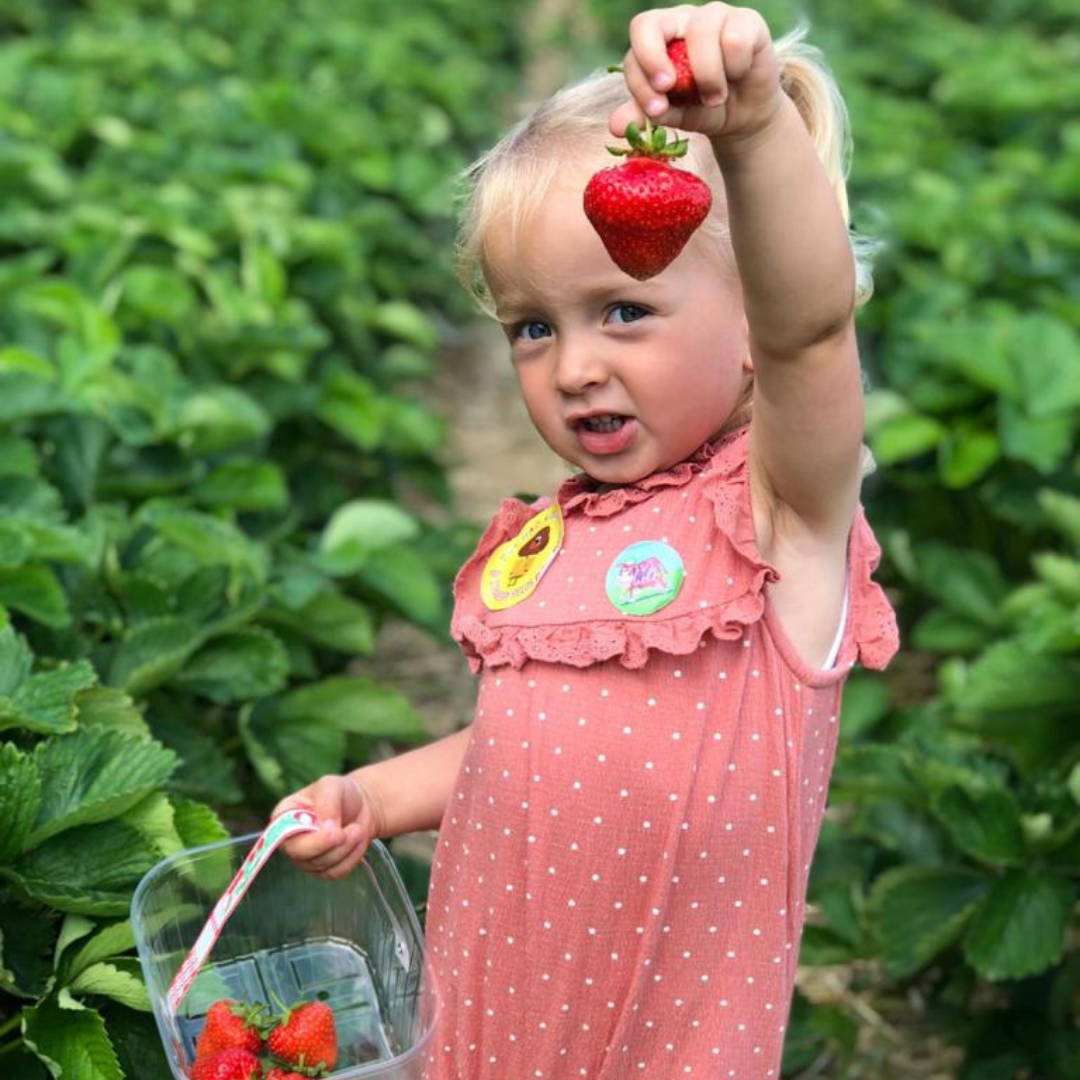 Strawberry Fields Strawberry Experience
" We go here every year for the pick your own strawberries we love it! Sitting in the sun picking strawberries and eating cream teas - a great day out for all the family. The shop and the cafe are great all home grown products from the farm. "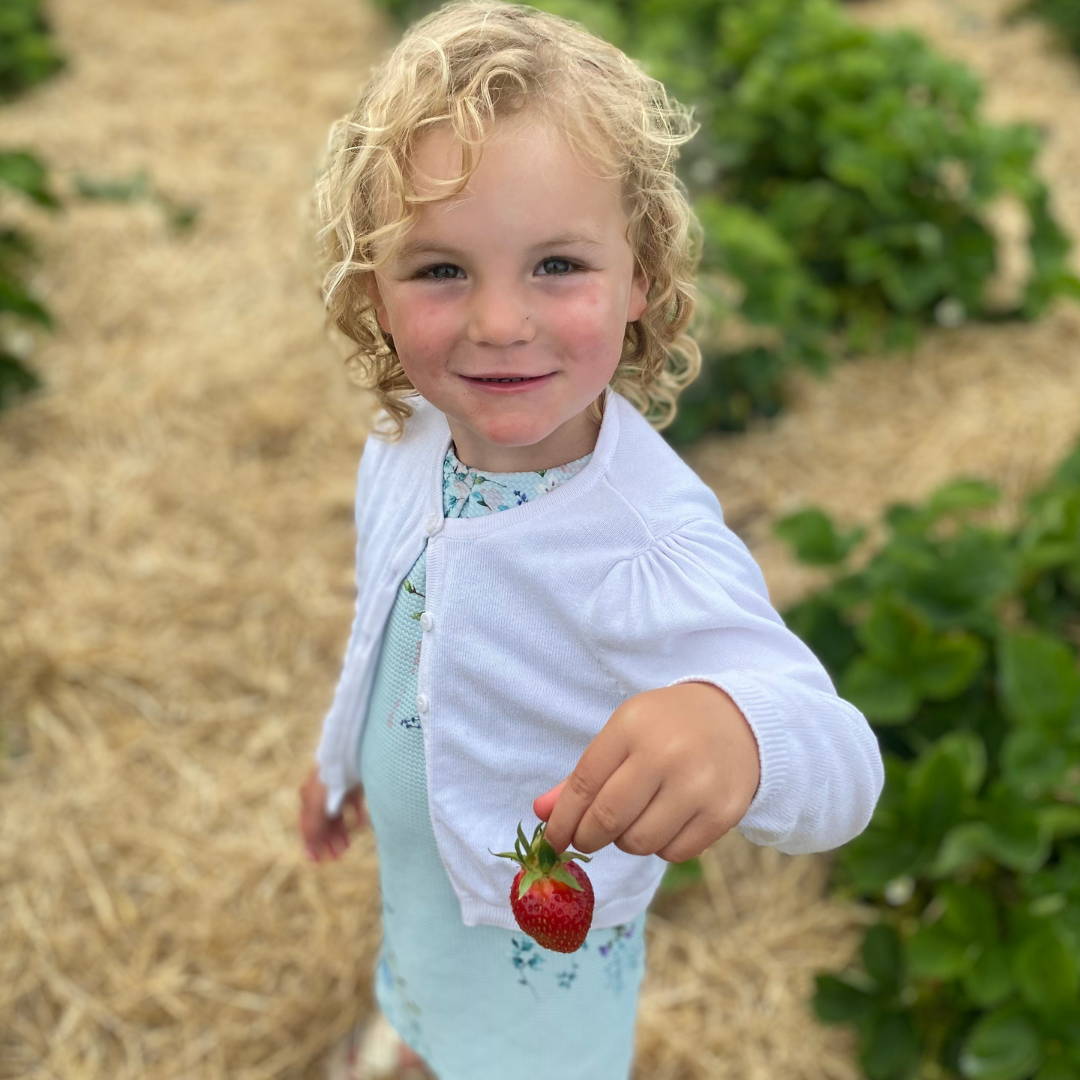 Strawberry Fields Strawberry Experience
" PYO strawberries were absolutely amazing! Best i've tasted so juicy and enjoyed lunch from the kitchen great selection of fresh produce and bought some fresh pasties for tea later lovely afternoon. "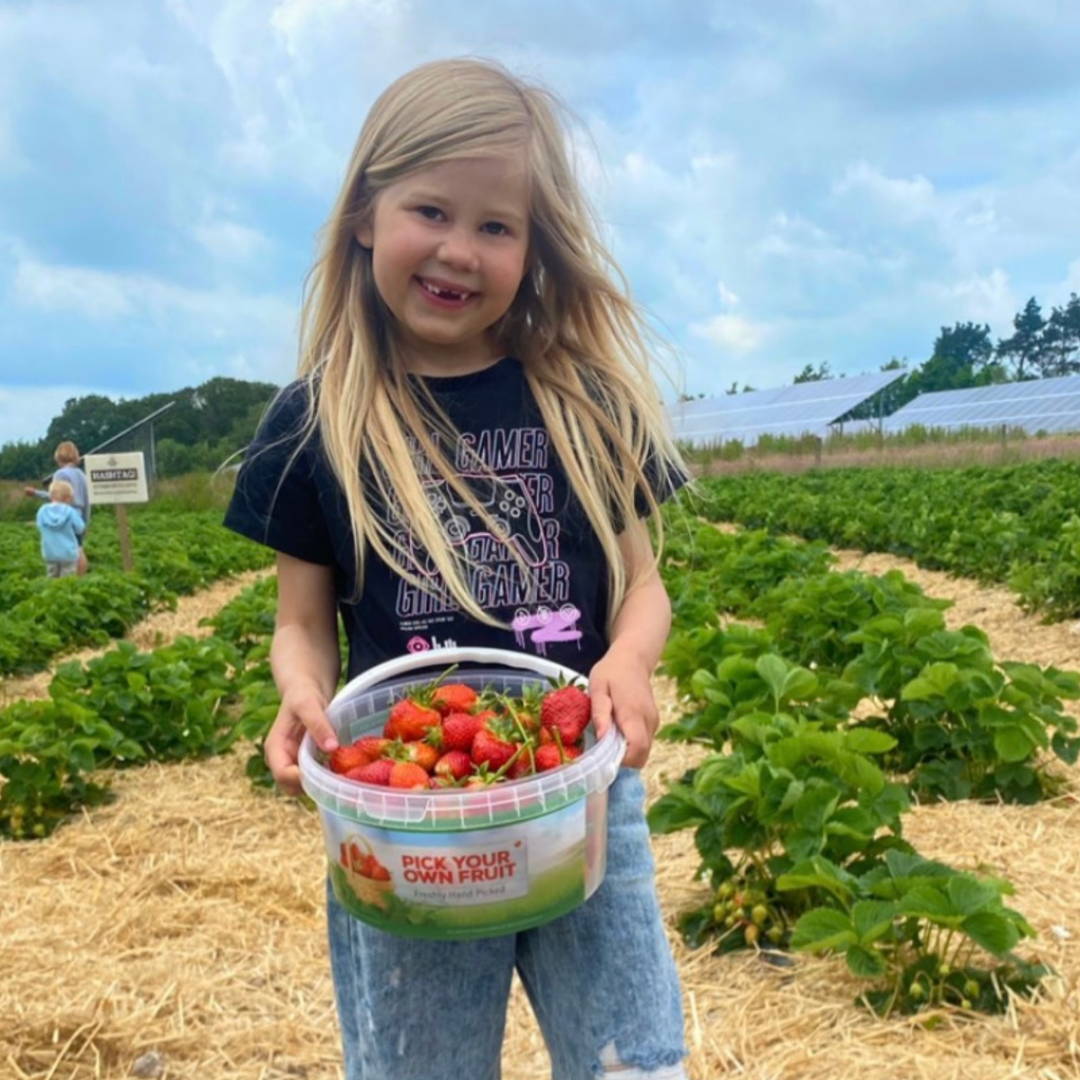 Strawberry Fields Strawberry Experience
" We visited today for the family's first strawberry picking experience and a great time was had by all! Such a lovely site. We enjoyed taking our time filling our punnets and we had the field to ourselves! "