From our fields and to the pot!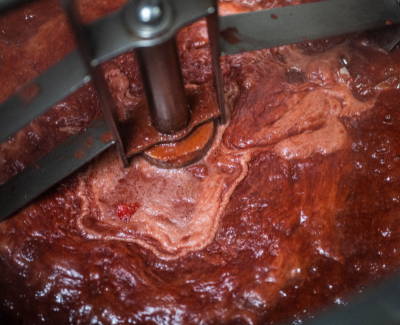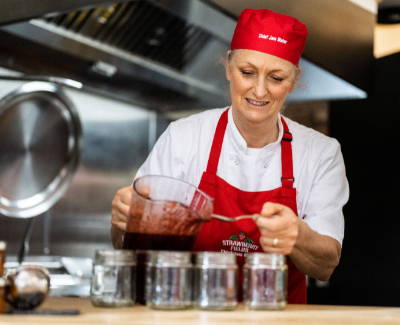 Have your seen our up front jam room in store?
Our jams and chutneys are produced in front of your eyes in our open jam room, made with our own homegrown ingredients for the best possible taste.
We make everything from:
Jams:
- Strawberry jam
- Raspberry jam
- Apricot jam
- Blackcurrant jam
- Rhubarb and raspberry jam
- Lemon curd
- Three fruit marmalade
Chutneys:
- Pineapple & onion chutney
- Piccalilli
- Runner bean chutney
All homemade using our trusted family recipes.
It's a sticky business!
See our full range of jams and chutney's below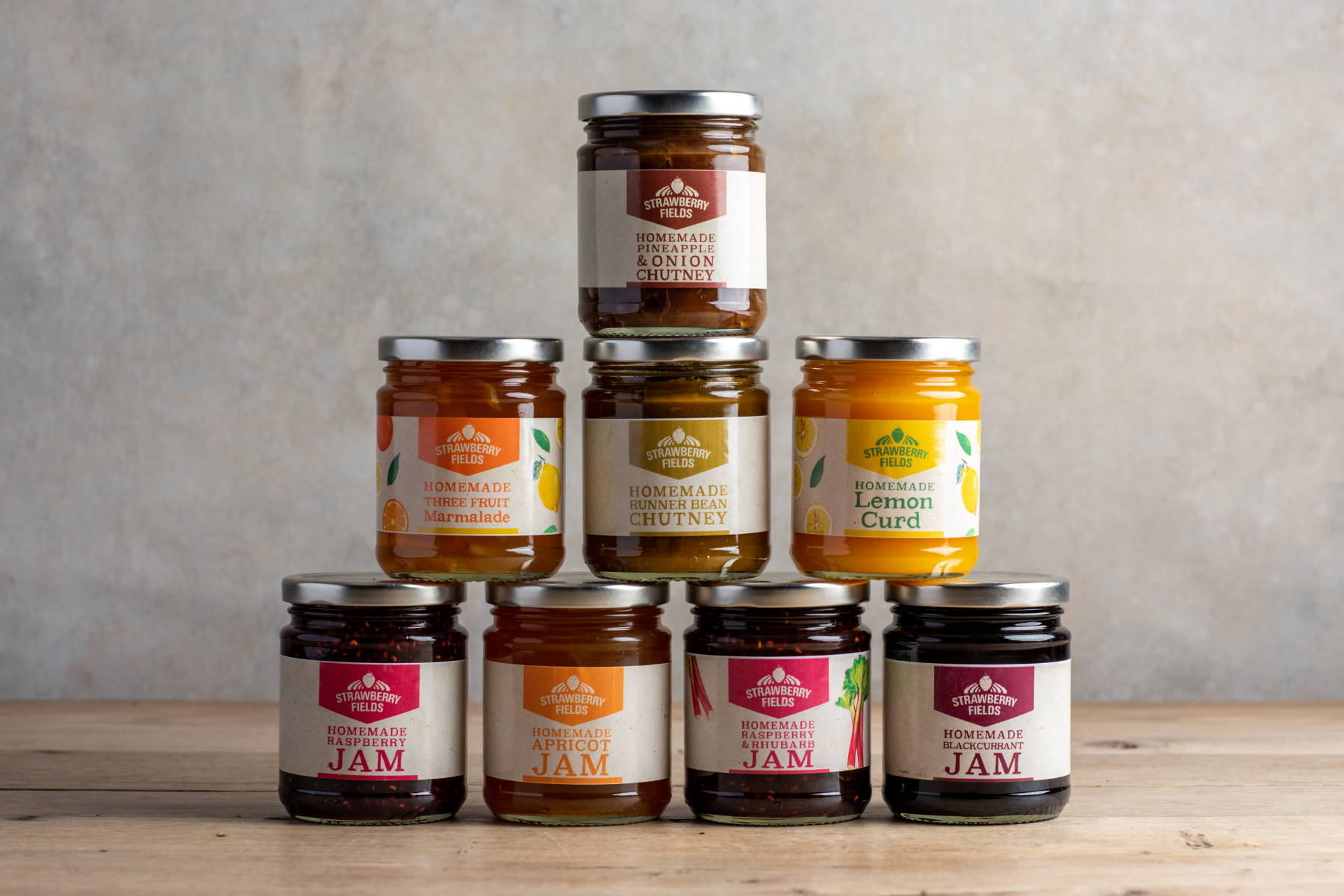 Scroll along to see how we make our homemade strawberry jam...