STRAWBERRY FIELDS AT BUCKFASTLEIGH
We are excited to announce...
STRAWBERRY FIELDS AT BUCKFASTLEIGH
IS NOW OPEN!
We are so excited to finally announce that Strawberry Fields at Buckfastleigh is OPEN! A BRAND NEW second smaller farm shop and coffee shop just off the A38 near Buckfastleigh alongside the Southwest's largest electric car charging station.
Come along and be the first to see what our new Strawberry Fields farm shop and coffee shop has to offer!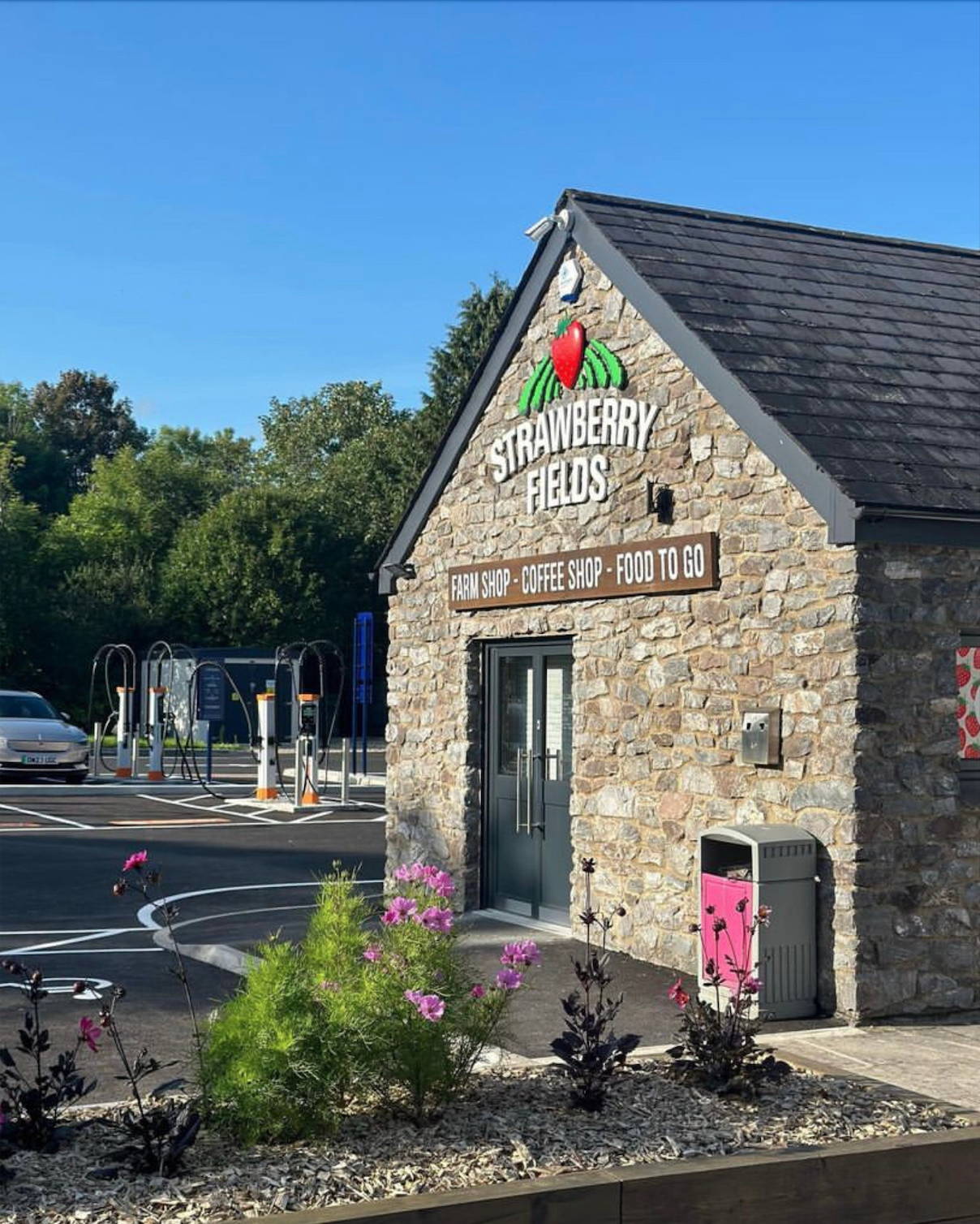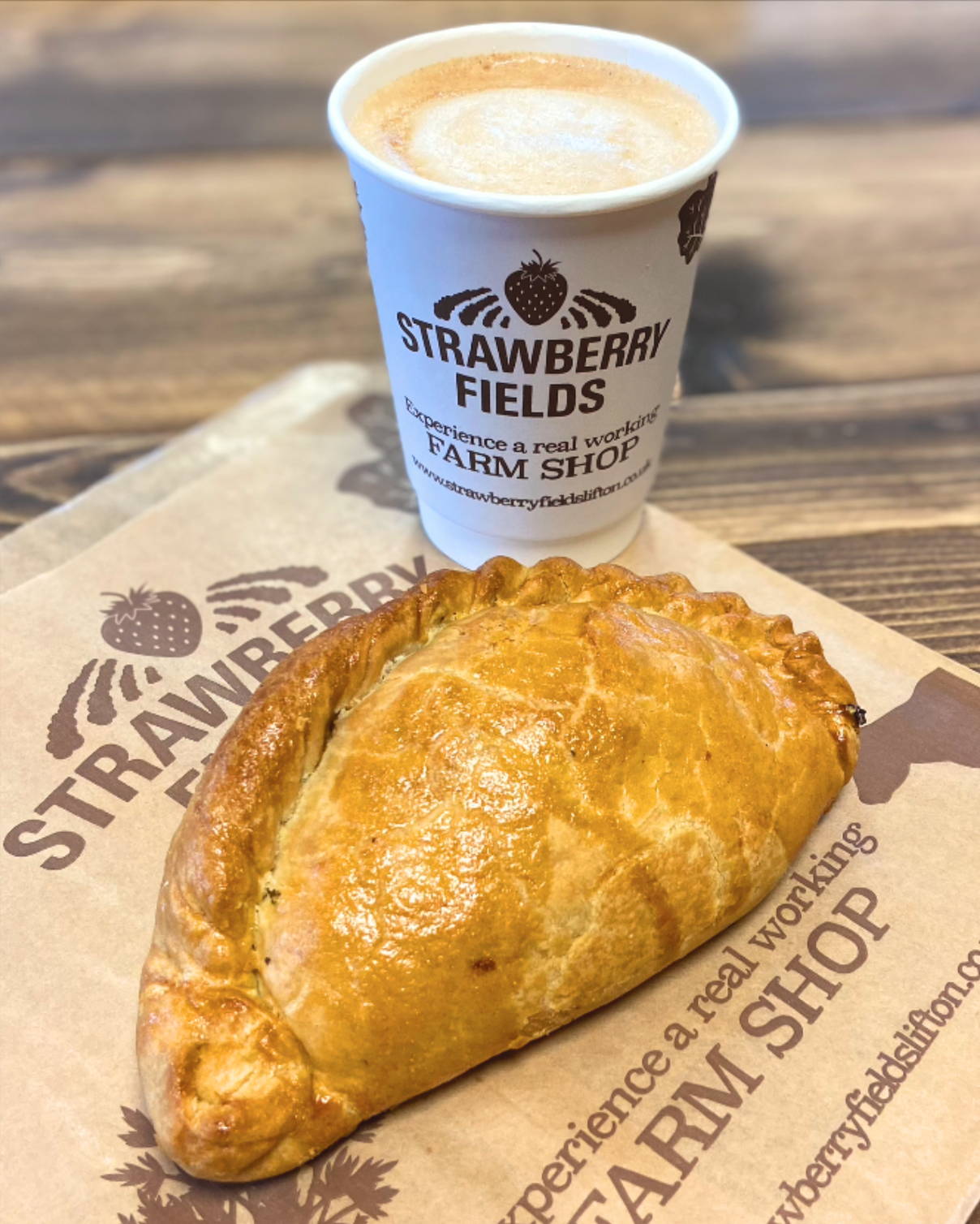 Strawberry Fields, SALMONS LEAP, Buckfastleigh TQ11 0JR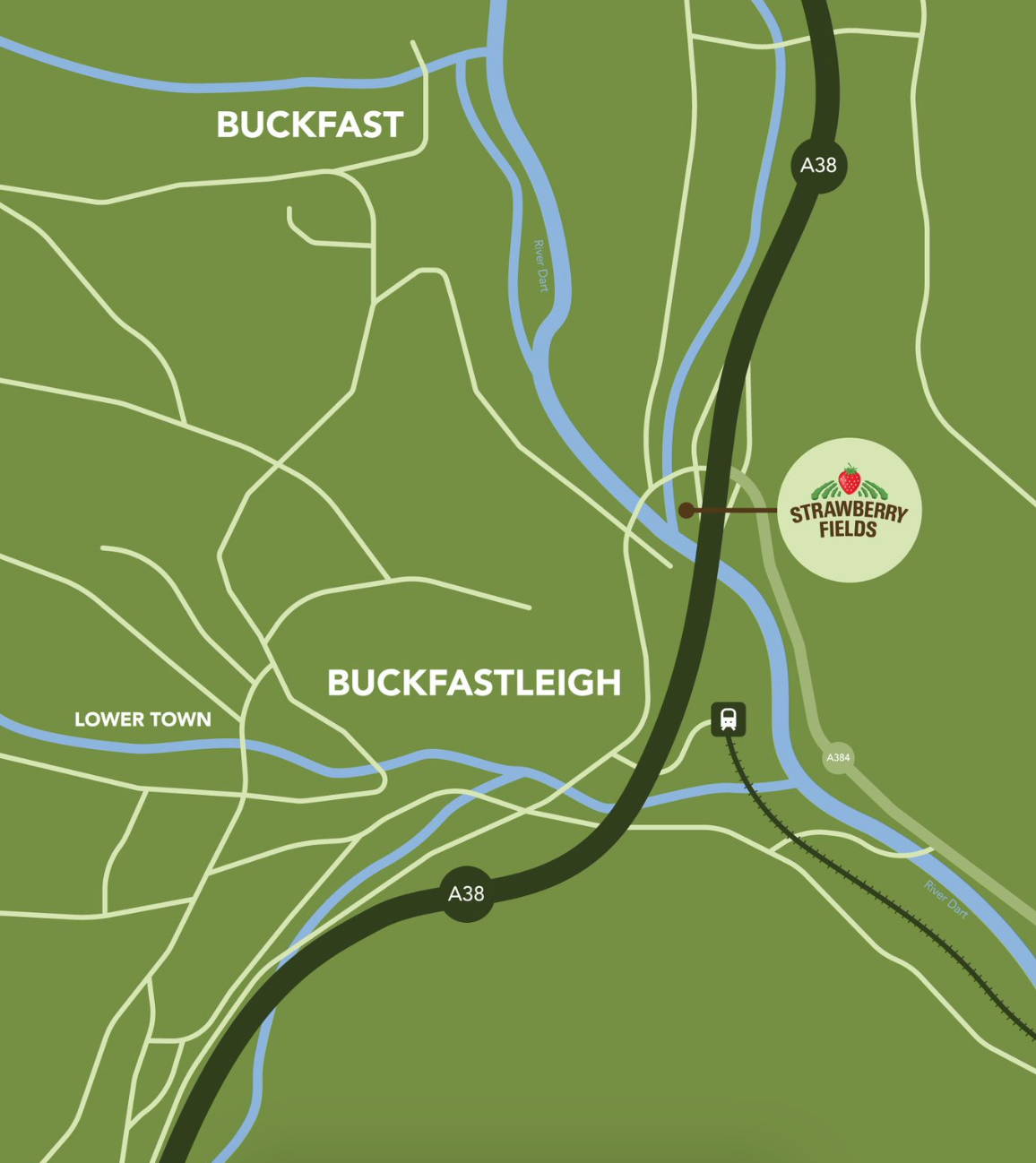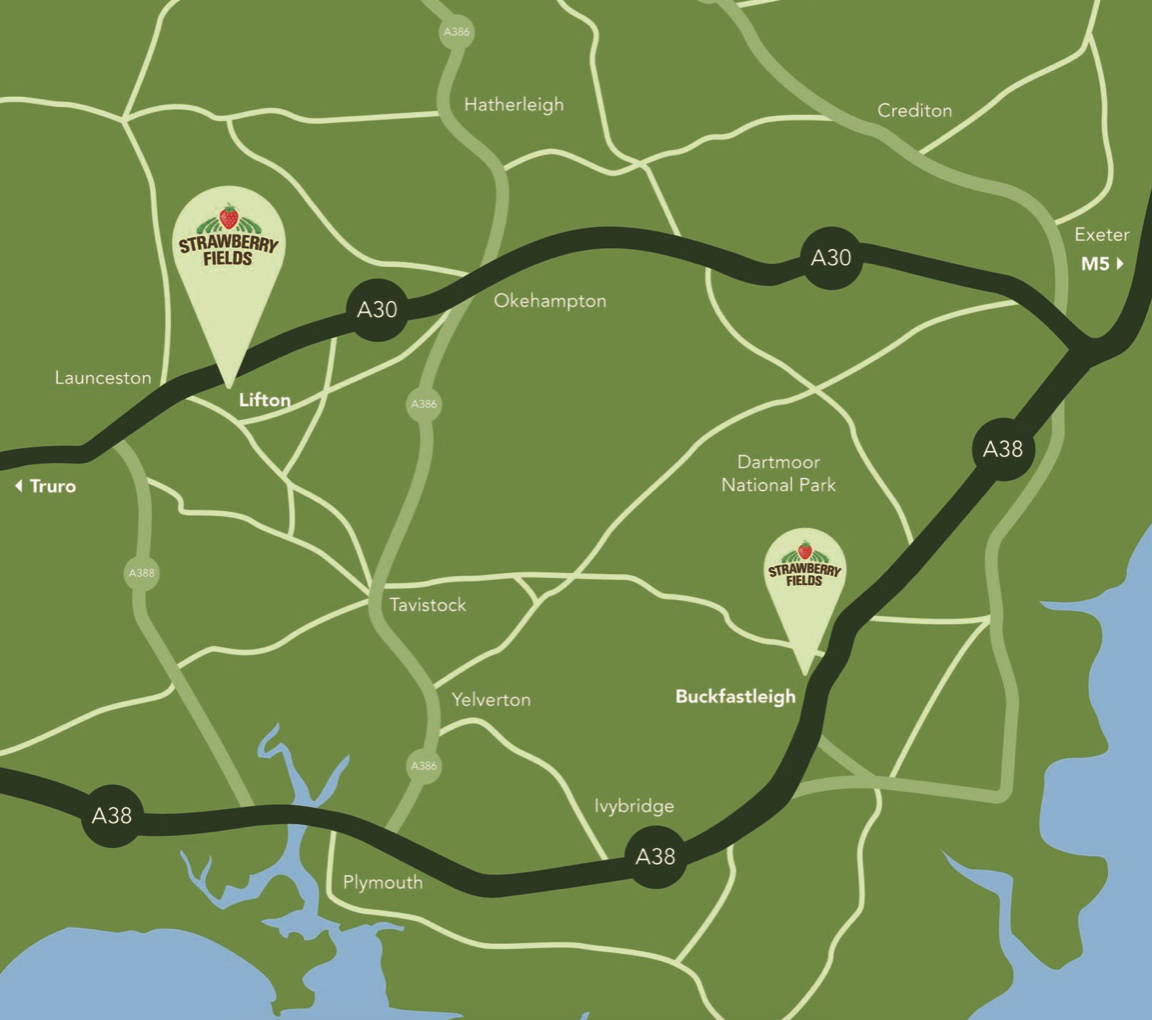 You will be able to browse and purchase our homemade products. From our award winning homemade pies, pasties, quiches and bread, to our fresh fruit & vegetables, free range eggs, jams and chutney's and a selection of butchery items.
Our dedicated bakery team produce an array of bread from scratch daily to ensure freshness and quality. Alongside the bread will be a wonderful array of saffron cakes and buns, cheese, fruit and plain scones, teacakes, rock cakes, lemon drizzle cake and so much more!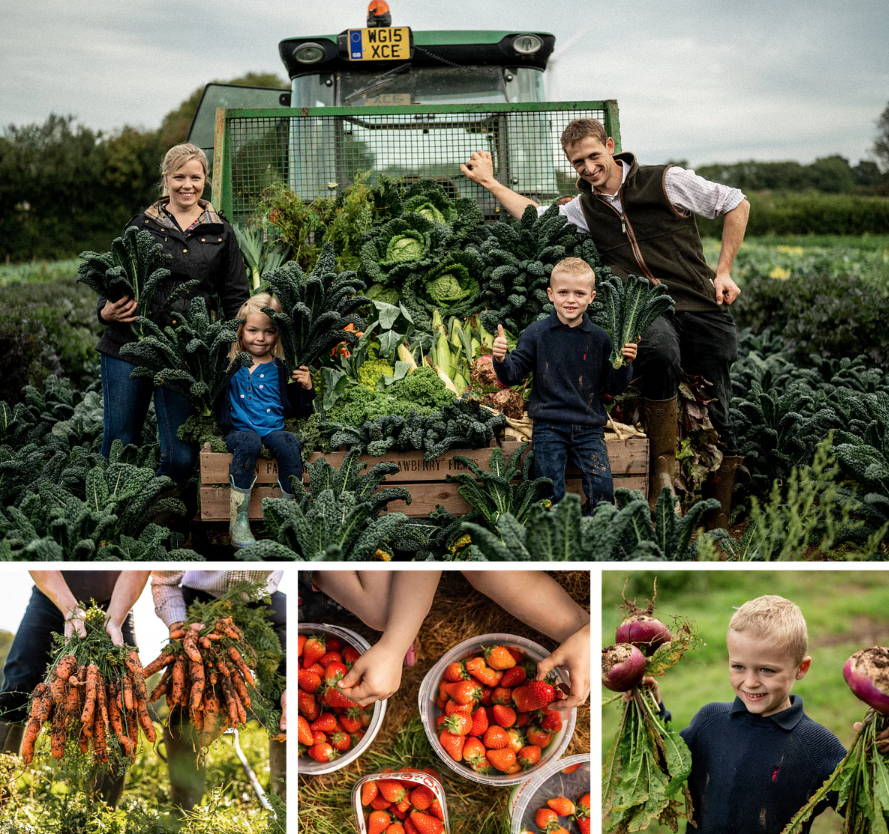 What will be at Strawberry Fields Lifton?
Our Buckfastleigh farm shop will be smaller than our original farm shop in Lifton. We will be offering a coffee shop and food to go service at Buckfastleigh with a range of takeaway lunch offerings including a daily special 7 days a week. We will also have a great selection of homemade cakes, as well as the much loved cream tea using our own homemade strawberry jam and Cornish clotted cream.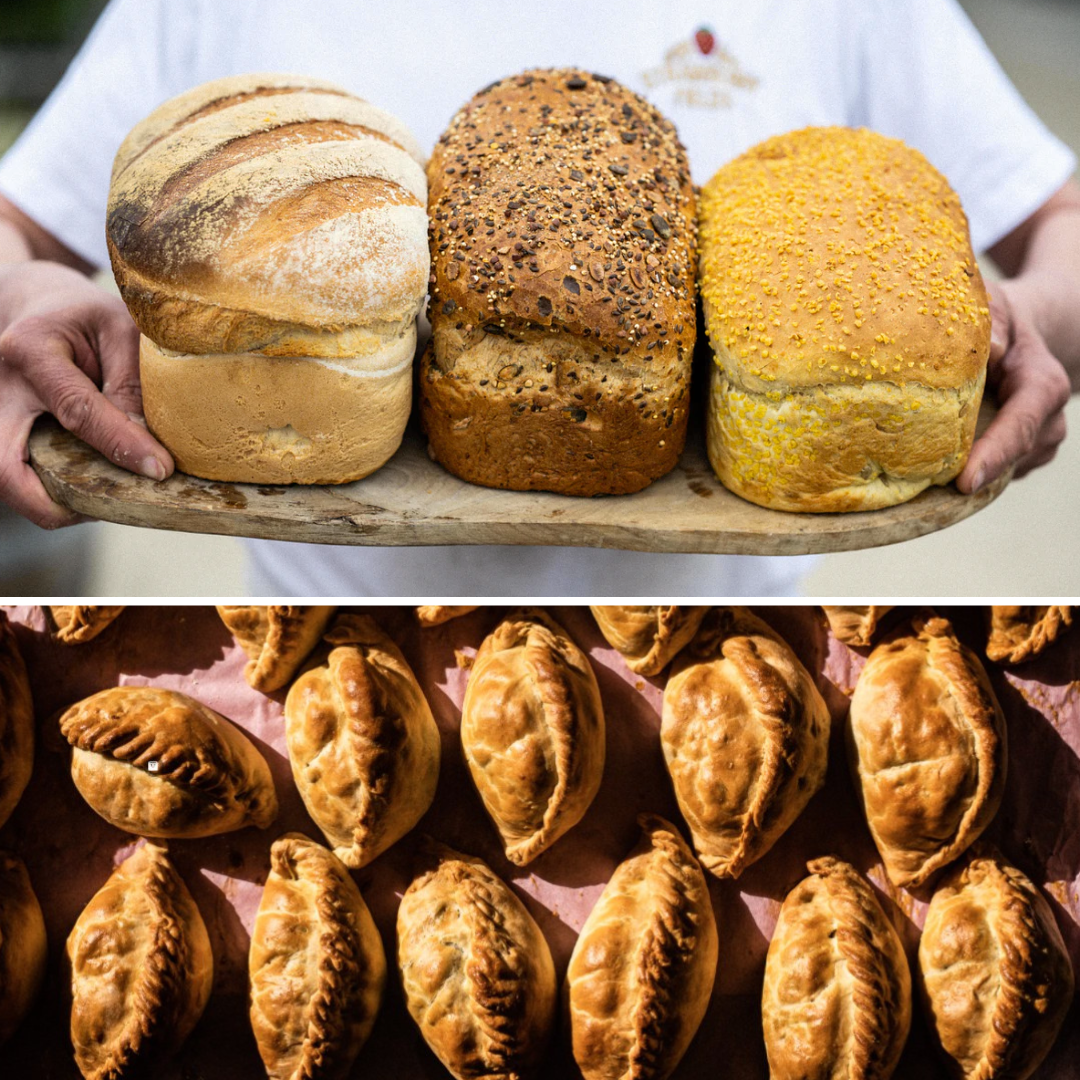 Dripping from the fields, squeaky fresh and seasonal this is what fruit and vegetables are at Strawberry Fields.
Our produce is harvested fresh every morning of the week. The freshness (which results in taste) can therefore be guaranteed! Browse our range of the freshest vegetables hand-picked daily from our fields.
Take a peek at our visuals of Strawberry Fields at Buckfastleigh - we will be revealing all very soon and can't wait to share with you what it looks like in person!